Transport Gdynia, Transport Gdańsk
Road transport

Transport Gdynia, Transport Gdańsk
We aim to build enduring relationships with our partners and clients. Therefore, we prioritize trust and mutual benefits.
Our team works around the clock to ensure the safe delivery of cargo to its destination. We never disappoint because we understand the value of trust. Road transport is a demanding service, and we have the right experience.
We firmly believe in giving attention to every link in the supply chain. Proper planning is crucial for successful execution of orders. With our knowledge of resource management, we prioritize swift and secure delivery of cargo. At every stage of road transport, container handling, weighing, or storage, we follow proven procedures. Our goal is to hear "thank you" rather than having to apologize
Road transport Gdansk, Gdynia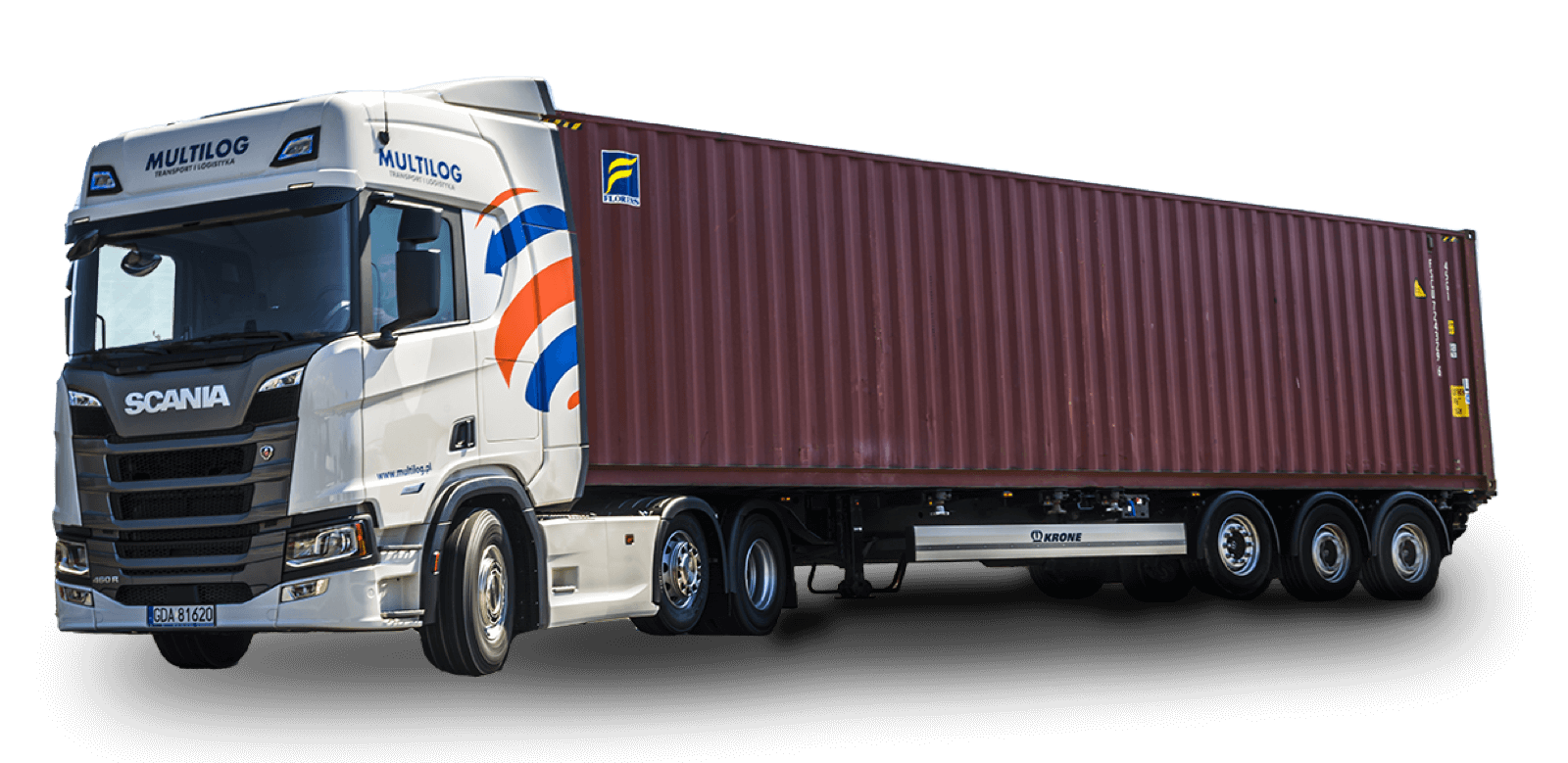 Transport Gdynia, Transport Gdańsk
Tarpaulin transport
We are specialists in this field, so we'll let the numbers speak:
We handle more than 24,000 transport orders a year, which is testament to our efficiency in action and the trust our customers place in us. Thanks to our experience and commitment, we are able to meet the diverse needs of our business partners. Whether you need to transport standard, refrigerated or specialised containers (including all adr classes except i and vii) , you can rely on our expertise and professionalism.
We have a fleet of 120 modern vehicles that are not only reliable, but also meet the highest safety and environmental standards. This enables us to ensure that your containers are delivered safely and on time to any location.
In the course of a year, our vehicles cover a distance of more than 15,000,000 million kilometres, delivering goods to customers in various parts of the country and abroad. Our route network covers a wide range of routes, enabling us to manage deliveries efficiently and respond quickly to changing
Market needs. No matter the distance, we can get your containers where they need to go, always with an eye for punctuality and reliability.
read more
Tarpaulin transport Gdynia, Gdańsk
Tarpaulin transport
Our fleet is the ideal solution for full truckload and groupage transport. We have a variety of vehicles that allow us to transport any type of cargo. Whether it's large machinery or small parcels, we are ready to deliver them to the location of your choice. Our dedicated vehicles are specially adapted to provide maximum protection and safety for the goods. We support our customers with their logistical needs, ensuring reliable and timely deliveries. Regardless of the size and specification of your cargo, we can guarantee efficient transportation and delivery where it is needed
Oversize transport Gdynia, Gdańsk
Oversize transport
We are constantly refining our skills to meet even the most unusual oversized projects. We know that every job is unique and requires a customised approach. Our key priority is comprehensive planning, which is the foundation of a successful transport operation.
Our team's expertise includes transporting tanks, steel structures, huge machinery and even boats. No matter how unusual your cargo is, we can provide a professional service, regardless of its size or weight. Our comprehensive services also include the handling of all formalities. We take care of obtaining the necessary permits, organising pilotage, adjusting road infrastructure and route diversions.
In this way, you can be sure that the entire transport process will proceed in accordance with the regulations and without any obstacles.