Transport services
Gdynia, Gdańsk
You say Multilog – you think certainty. We are one of the leaders in our industry, offering comprehensive transport and logistics services. Speed, professionalism and punctuality are the basis of our work.
Transport company Gdynia, Gdansk
We are not afraid of challenges; we have our own fleet of heavy-duty trucks, a loading yard, and most importantly – a team of experienced experts. We specialize in container transport, oversize cargo, and transportation of dangerous goods (ADR). We verify the total weight of containers (container weight verification – VGM) and our appropriate equipment allows us to handle cargo of various sizes, shapes, and weights (including blocks and stone slabs, machinery, pipes, sheets, and various types of structures). Our clients value us for our excellent preparation to carry out entrusted tasks.
Your cargo
is in good hands

Road transport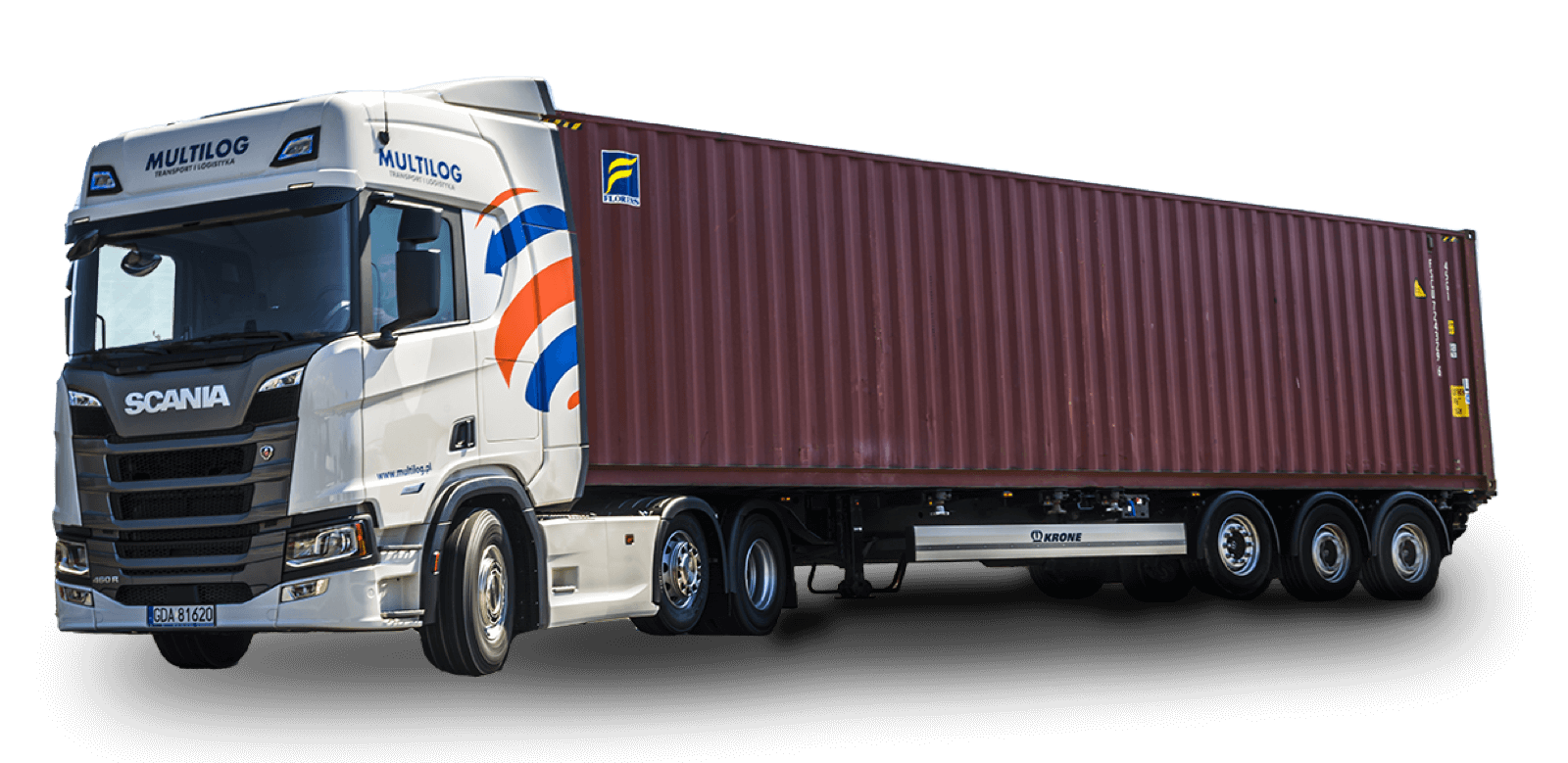 You say Multilog – you think certainty!
Contact us
We are a company that takes a passionate approach to every enquiry. We believe in the importance of an individual approach. That is why we always strive to help in every situation.
Need support? Get in touch with us now! Our experienced specialists are ready to answer your enquiry, and find a solution that meets your needs.
Don't waste time – get in touch with us, and find out how we can help you.
contact us
Transport solutions
in Gdansk, Gdynia
Our mission
All our actions are based on a simple principle: reliable service delivery that provides certainty. We prioritize mutual benefits, and customer satisfaction is our highest value. We continuously develop our services and adapt them to meet the growing market demands.
Our vision
Development is crucial for us. In the coming years, we envision ourselves as a leader among companies engaged in road transport of containers. We study the market's needs and proactively address them. Our reliability is our strength, and we believe it will give us a competitive edge.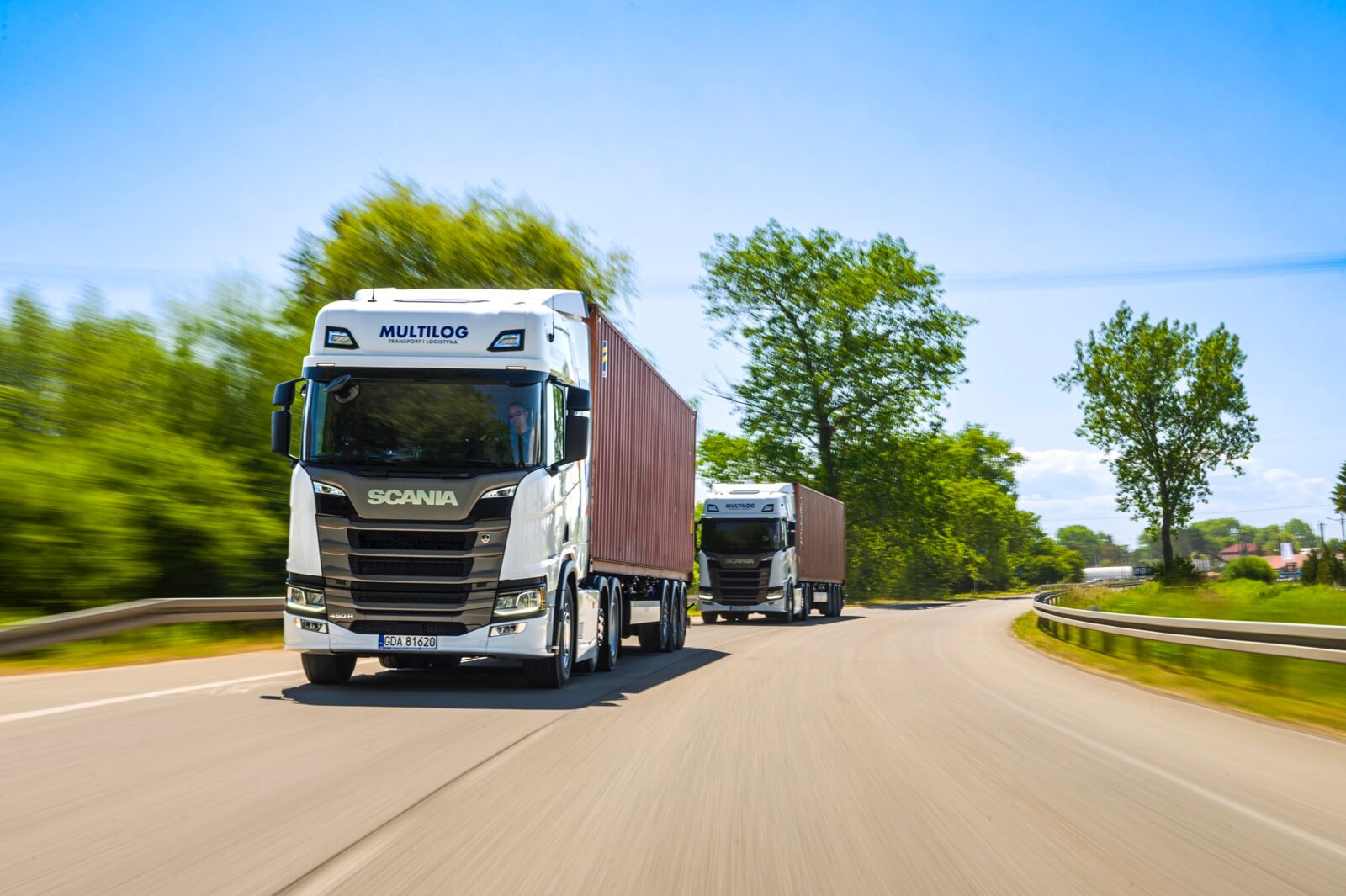 Within our team, we place great emphasis on the value of people at every level of the business. When building our team, we not only look for people with the right skills, but also take into account their interests, passions and personality. We believe that relationships are key as they have a direct impact on the satisfaction of our clients. We believe that they are the foundation of our success.
Why us?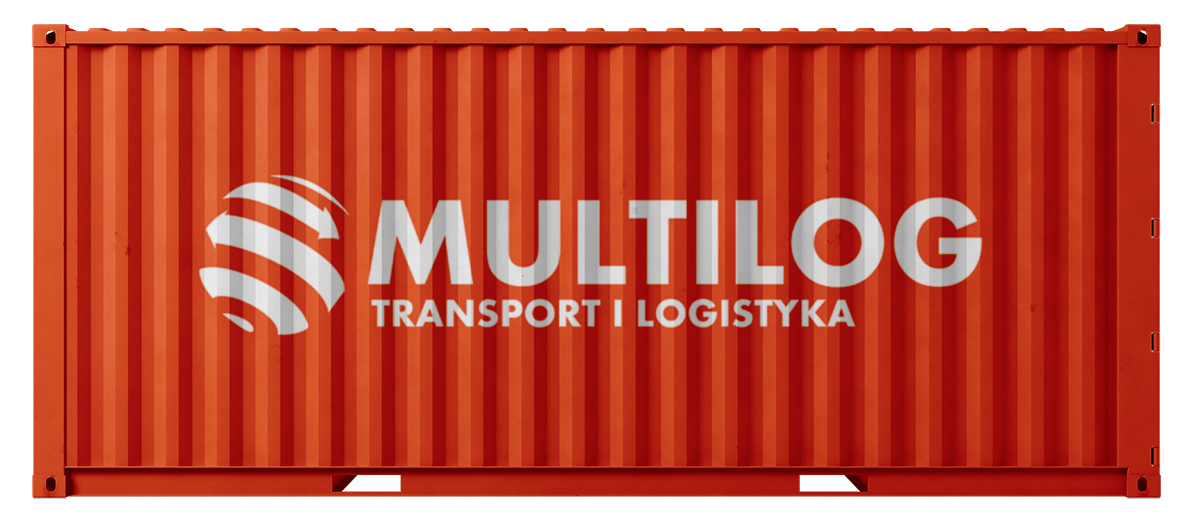 Own fleet
We are proud of our fleet of vehicles, which meet the highest environmental standards. We use the latest solutions available on the market to guarantee our customers, reliability and punctuality of deliveries, while reducing emissions. In addition, our cars, are equipped with technological solutions that significantly improve the comfort of our drivers.
Safe and fast deliveries
Our vehicles arrive on time – whether we are transporting oversized or standard goods. Thanks to the efficient management of our fleet, we schedule our work so that every transport arrives on site as quickly and safely as possible. And, in addition, every transport is covered by a EUR 2,000,000 insurance policy, so that you can rest assured.
Transshipments
15,000 TEU. This is how many containers we have been able to handle since the start of our company. Thanks to our experienced team, we are able to handle even the most difficult forming/unforming operations, at one of our three yards in Gdańsk and Gdynia. Each yard, is equipped with specialised handling equipment, with a lifting capacity of up to 50 tonnes, and a crew that can handle any subject efficiently and quickly.