Logistics Gdansk, logistics Gdynia
Transshipment

Logistics Gdansk, logistics Gdynia
Comprehensive logistics services in the heart of Tricity.
We are a leading logistics company offering comprehensive services at our own transhipment sites. Our three sites are located near the ports of Gdansk and Gdynia, with the largest of 18,000 m2. Our advanced equipment enables us to move goods of up to 42 tonnes. A team of trained staff ready to take on any challenge is our greatest asset. We also offer a temporary storage warehouse, as well as the possibility of handling general cargo. Our services are flexible, tailored to the customer's needs and ensure reliability and on-time delivery. We strive for complete customer satisfaction by offering personalised logistics solutions. Feel free to contact our team, who will be happy to provide you with detailed information. Together, we will find the optimal solutions, accelerating business growth and providing an efficient logistics service.
Transshipment Gdansk, Gdynia
Forming / unloading
containers
Our facilities are located in close proximity to the ports of Gdansk and Gdynia, ensuring that we can handle the import and export of goods quickly and efficiently. The largest of our storage yards extends to an impressive 18,000 square metres, providing ample space for the storage and handling of goods.
Transshipment / stowage
of oversized loads
With extensive experience and specialised equipment, our company offers reloading and forming services for oversized containers. We have state-of-the-art cranes and forklift trucks at our disposal to handle unusual loads with precision. Our qualified team guarantees the safe and efficient handling and forming of containers. We operate in accordance with regulations and standards, providing a comprehensive logistics service. Our aim is complete customer satisfaction and the completion of even the most complex projects.
Warehousing
We offer a comprehensive warehousing service that meets your needs. Our reloading yard handles oversized items, heavy machinery, crates, blocks, stone slabs, and many other non-standard goods. We provide unloading and containerization services, including customs handling. For small-scale warehousing, we offer reloading, palletization, indexing, packaging, and shipping. With us, you will find solutions tailored to your requirements.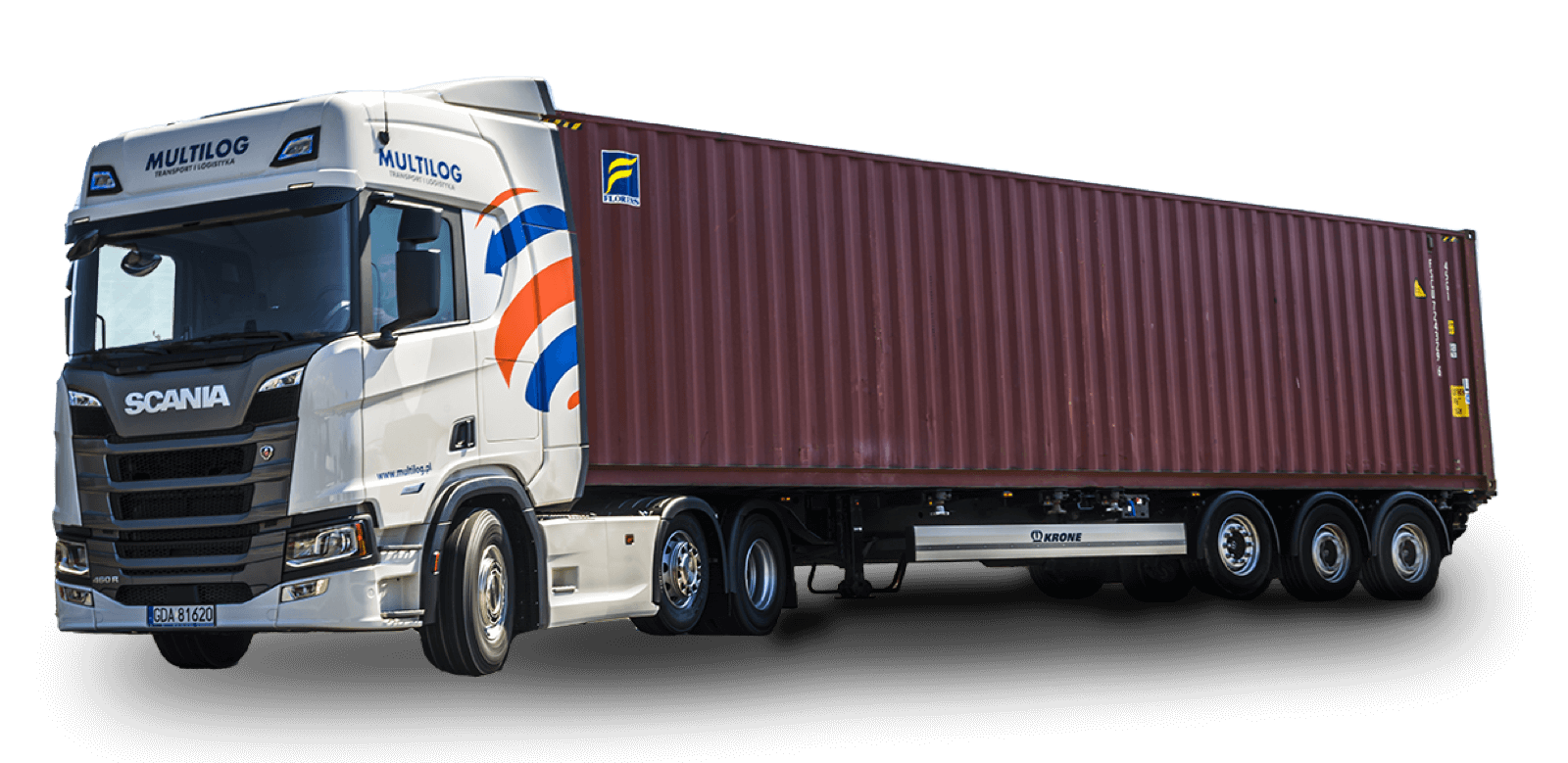 Logistic gdansk, gdynia
Forming / unloading containers
Our facilities are located in close proximity to the ports of Gdańsk and Gdynia, which enables us to provide swift and efficient cargo handling services. Our largest reloading yard boasts an impressive area of 18,000 square meters, ensuring ample space for storage and manipulation of goods.
One of our key strengths is the utilization of advanced reloading equipment. We possess 18 forklift trucks (with lifting capacities ranging from 3 to 30 tons) and 4 reachstacker machines (with a lifting capacity of up to 42 tons), allowing us to handle heavy-weight goods and containers. This capability enables us to meet the most demanding customer needs, regardless of the size or weight of the transported cargo.
Nevertheless, our most valuable asset is our workforce. Our team consists of experienced and highly skilled specialists who are prepared to tackle any task. We embrace challenges and approach each project with passion, providing professional support to customers at every stage of the logistical process.
Oversized transport in Gdansk, Gdynia
Transshipment / stowage
of oversized loads
Oversize container transshipments are logistically and technically demanding. At our company, we have a strong infrastructure and a trained team to meet these challenges. We have specialised cranes, forklifts and other machinery to handle such containers with precision. Our state-of-the-art equipment is suitable for a range of cargo sizes and weights. Our skilled operators have the skills needed to move unusual loads safely. We take care of the smallest details, ensuring complete customer satisfaction. By working with us, they can be confident that their containers are in the best hands. We offer a comprehensive service, including logistical planning, safe transportation and precise formation in accordance with the regulations governing the movement of such cargo.
Warehouses Gdansk, Gdynia
Warehousing
Our comprehensive warehousing service offers a wide range of services to perfectly meet your needs. We are proud of our professional transhipment yard, specially designed and adapted to handle even the most demanding items such as oversized items, heavy machinery, stone blocks and slabs, steel bundles/bars and much more. Thanks to our handling skills, we can provide both the unloading of containers and the forming of their contents, including customs handling. What's more, our MCS enables you to await the opening of a new quota while providing storage space.
If you need a groupage warehouse for unloading containers of cartons, bags or other smaller loads, that's no problem for us either. We can offer groupage handling services, palletisation and indexing of goods, bulk palletisation, preparation of groupage shipments and even the operation of your online shop, using high-bay warehousing. Regardless of the size and nature of your loads, with us you will find solutions tailored to your needs.